You are invited to a book signing!
"THE AESIR KIDS"
A fantasy adventure about the children of the Norse Gods
by
James Grant Goldin & Charlotte Goldin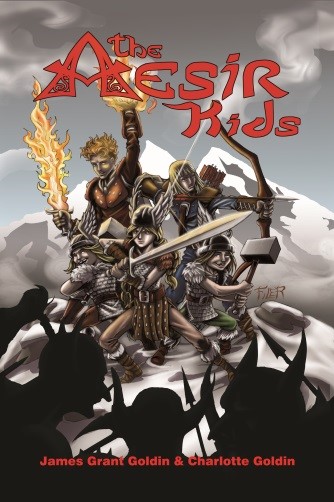 Date:
Saturday, April 26
Time:           2:00 pm – 4:00 pm
Location:   Chevalier's Books
   126 North Larchmont Blvd, Los Angeles, California 90004
In the charming Larchmont neighborhood (lots of restaurants, quaint shops etc.)
If you don't have a copy, come to THE OLDEST (since 1940!) INDEPENDENT BOOKSTORE IN LOS ANGELES, buy one and we'll sign it for absolutely no extra charge!  We are looking forward to seeing you and since this is primarily a book for readers 8-12, if you have any kids, nieces, nephews, grandkids… bring'em along too!
If you already have one or more copies, come ANYWAY. There'll be food, cookies (really good ones…) a Q&A session, and lots of other books to peruse. Remember – not only is Chevalier's the oldest indie bookstore in L.A., it's one of only three truly independent Los Angeles bookstores left. So come, shop, support. Be heroic.
WHAT ABOUT PARKING? Lots of public parking within a block of the bookstore. Not to worry.